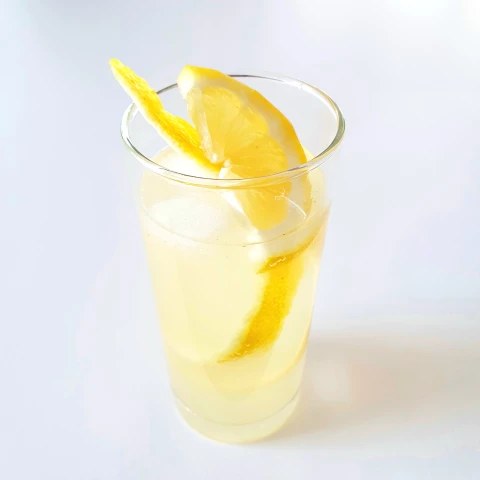 Limonade
This Lemonade is safe to drink when you don't want to drink alcohol for a day! And because it is so nice and fresh, it is great for summer! You make it very easily and directly in the glass. We made it with sparkling water but if you are not into that, you can of course also make it with flat water!
Share Limonade on social media
Preparation
Step 1 of 5

Peel a piece of the lemon peel, cut 1 slice off and keep both aside.

Step 2 of 5

Take a long drink glass and put the sugar in here and squeeze in the juice of the lemon.

Step 3 of 5

Stir briefly.

Step 4 of 5

Add the lemon peel and ice cubes.

Step 5 of 5

Top up with the sparkling water and stir again. Garnish with the slice of lemon.
Related cocktails by taste
Related cocktails by color
Cocktails in same category