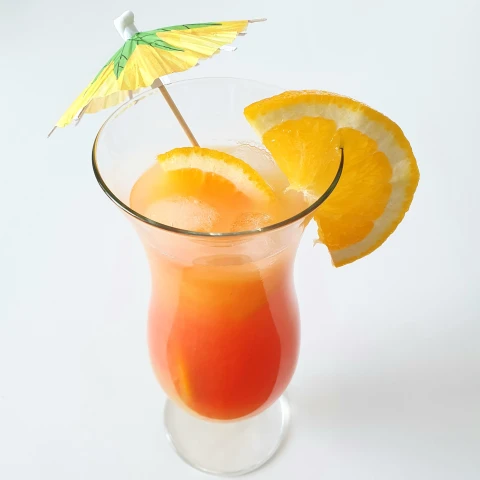 Safe Sex On The Beach
The Sex on the Beach is probably one of the best-known cocktails and cannot be missing from the standard cocktail menu (on holiday). But the SAFE Sex on the Beach? That's the non-alcoholic version of it! Be sure to try it out if you want to enjoy this delicious cocktail, but without alcohol.
Share Safe Sex On The Beach on social media
Preparation
Step 1 of 4

Take a hurricane glass and put ice cubes in it.

Step 2 of 4

Add the orange juice first and then the peach juice.

Step 3 of 4

Finally, add the cranberry juice. To keep the beautiful result, do not stir!

Step 4 of 4

Garnish with a slice of orange or another tasty piece of fruit!
Related cocktails by taste
Related cocktails by color
Cocktails in same category