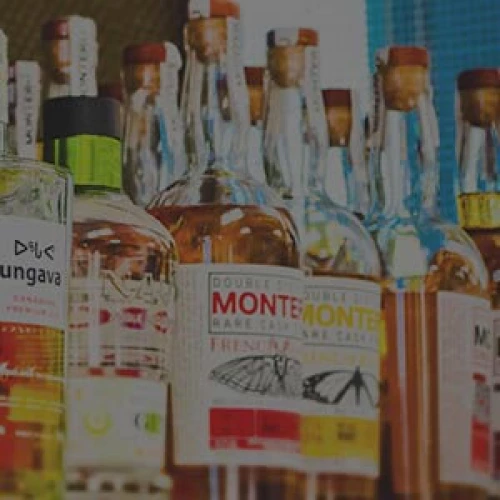 Caribbean Punch
This delicious fruity punch is great to share with friends in the summer months! We make it with fruit from the freezer which makes it extra cold! The ingredients below are based on making 1 carafe!
Share Caribbean Punch on social media
Preparation
Step 1 of 5

Cut the orange into slices and put them in a bowl.

Step 2 of 5

Add the frozen pineapple and peach and the lime juice.

Step 3 of 5

Pour in the white rum, dark rum and cointreau. Stir once.

Step 4 of 5

Add the grenadine and pineapple and orange juice.

Step 5 of 5

Stir once and add some ice cubes if necessary.
Related cocktails by taste
Related cocktails by color
Cocktails in same category