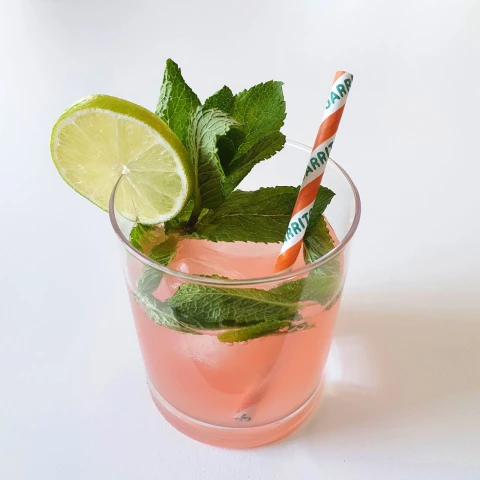 Guava Mocktail
The Guava Mocktail is a fresh and fizzy mocktail that you put on the table in a hand-turn! You make it directly in the glass with Jarritos Guava, ginger beer, lime juice and mint.
Share Guava Mocktail on social media
Preparation
Step 1 of 3

Grab a tumbler, pluck the leaves from 1 sprig of mint, fold them between your hands and add to the glass. Add the lime juice as well.

Step 2 of 3

Pour in the ginger beer and Jarritos Guava and stir.

Step 3 of 3

Add some ice cubes and garnish with the slice of lime and sprig of mint.
Related cocktails by taste
Related cocktails by color
Cocktails in same category