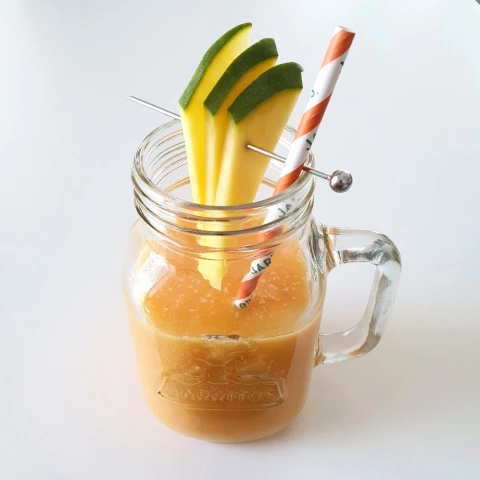 Jarritos Fruit Punch
Fancy a refreshing, fruity mocktail? Then with the Jarritos Fruit Punch, you've come to the right place! We have combined the flavours orange, grapefruit, peach and mango with Jarritos Mango and tadaaa, a deliciously fruity mocktail!
Share Jarritos Fruit Punch on social media
Preparation
Step 1 of 4

Take a tall measuring cup and a hand blender and put the frozen fruit in this.

Step 2 of 4

Add the orange juice, Jarritos Mango and grapefruit juice.

Step 3 of 4

Blend until combined.

Step 4 of 4

Take a Mason jar and pour the mocktail into it. Garnish with a piece of mango.
Related cocktails by taste
Related cocktails by color
Cocktails in same category